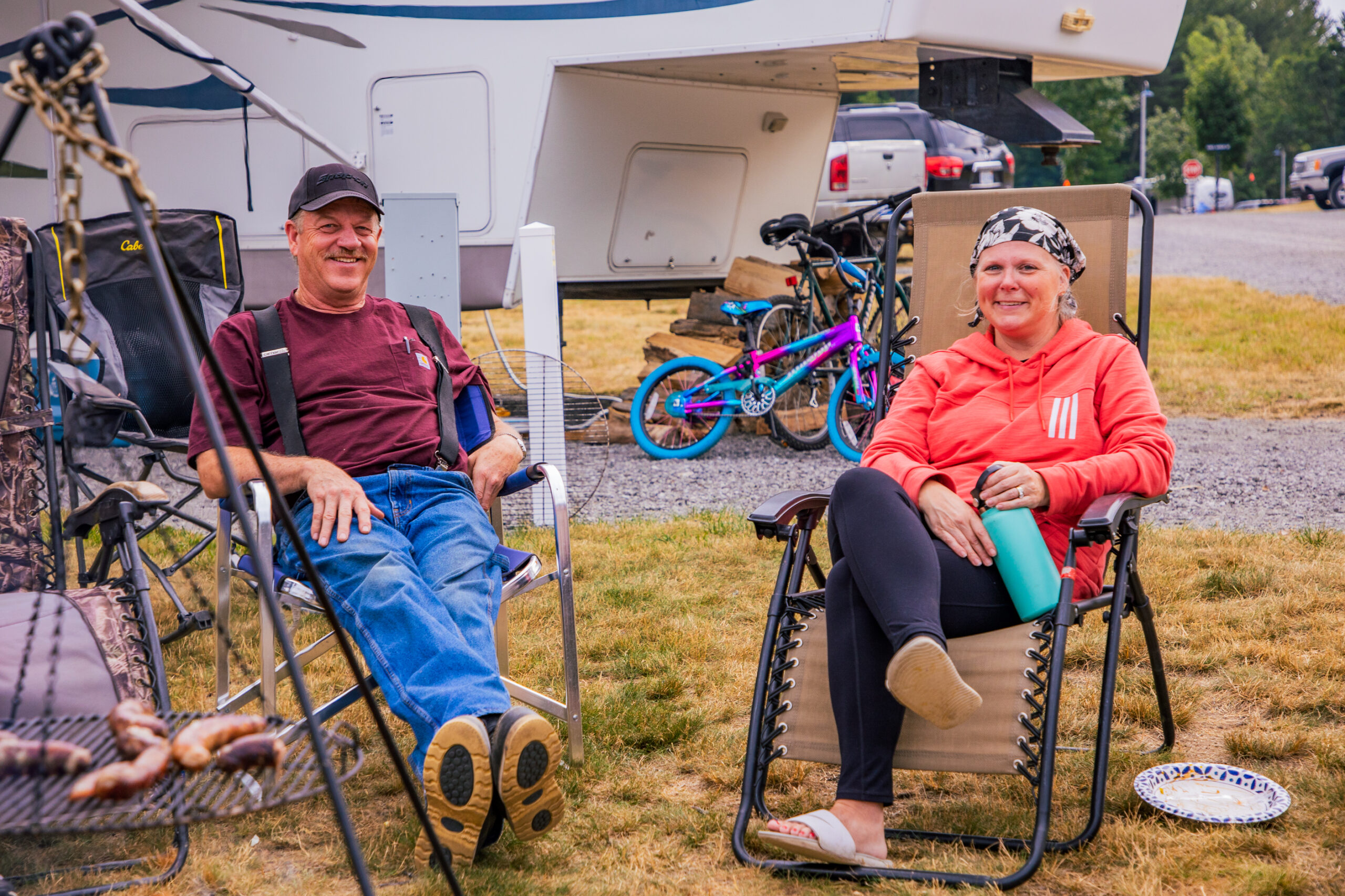 While Silver Lake may be known as one of Michigan's best summer vacation spots, you'll find it just as beautiful and special during the spring and fall seasons!
A typical stay at Dunes Harbor Family Camp is limited to 14 consecutive days on one site.
By booking a season special, you'll be able to set up camp and stay on the same site for the whole period.
Relax and settle into your home away from home!
What is a Special?
5-week extended stays at the beginning or end of the camping season
Set up your trailer and stay on one site for the entire special time frame
Choose from a select list of campsites
Activities Available:
Pool: Guranteed open Memorial Day Weekend through Labor Day Weekend
Programmed Activities: From Memorial Day to Labor Day we offer a wide variety of fun, engaging, family-oriented activities. In the special season, the number of activities is fewer; however, you'll still enjoy our world-class facility and activity sites such as the playground, sandbox, hiking trail, and hammock village!
Ice Cream Shop: Hours vary based on the season.
Spring Hours - Closed before Memorial Day weekend (May 26-29, 2023)

Fall Hours - Closed after Apple BBQ Fest weekend (September 15-17, 2023)
This is the nicest campsite we have ever stayed at! It is clean, well maintained, friendly staff, family-friendly, and close to great amenities. It also has a great pool and activities for kids, an ice cream shop on-site and a very nice camp store. You're basically glamping if you stay here!!

Catherine L.